A home is as promising as a temple in Indian culture. A house is not just a build-up of bricks and concrete; it's a remembrance of the journey of success, love, and happiness of a family.   A family does not just live in a house, they also imprint memories, thrive through the present, and design a future for all generations. Hence, a place meant to empower immense love, care, and bonding, must be made with great care and perfection. In ancient times, the houses were made with great architecture and Vastu projections. To date, this ancient scientific method of home design is much preferred. Although all the directions are considered equally auspicious in Vastu, certain myths are prevalent in our society related to the west-facing house Vastu.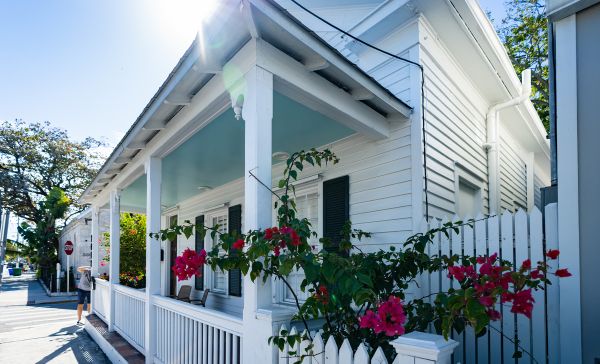 How Do You Know You Are Living in a West-facing House?
A house is considered west-facing in Vastu if you move towards the west direction while exiting your house. In simple words, if your main gate is in the west order, your house will be considered as a West facing house. Now there are apps as well that help you identify the correction direction.
West Facing House Vastu Benefits
A west-facing house improves social relationships and rapport. West-facing houses are considered significant for business people, politicians, and celebrities. In addition, the west-facing homes are potent to bring affluence for public figures and enhance their social rapport.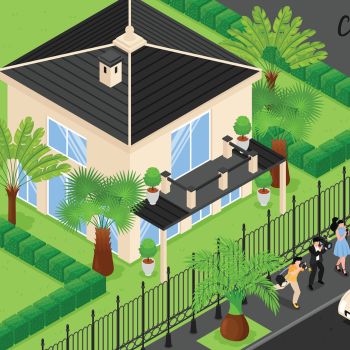 Apart from this, it is a fact that the west-facing houses receive more energy vibes than any other direction, making them more gushing for kids and youngsters. It is believed that a west-facing house receives wealth and respect and embraces good social relationships too.
The west-facing houses are also scientifically advantageous as they receive more sunlight and warmth and keep the positivity and enthusiasm of the family members at par. In the 21st century, we are exposed to a wide range of variations in houses' interior designs and architecture. However, some fundamental ideologies don't change for most of us.
For example, people still believe in astrology, numerology, and other traditional beliefs.
West Facing Houses Are Good for Which Rashi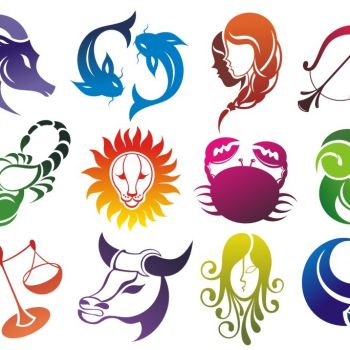 Astrology provides personal guidance and path for every individual as per their Rashi. Thus, it also connects in a similar way to Vastu. As per the astrologers, Mithuna, Tula, and Kumbha Rashi are the best to accommodate a west-facing house in every way.
Every house has different areas, and each one of them has its impact. Let's know-how in a west-facing place these areas should be.
Read: House Number Numerology Explained – Which House Numbers Are Lucky & Unlucky?
Most Impactful Areas of a House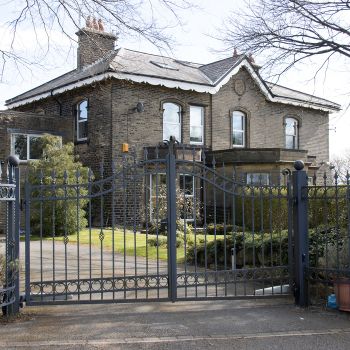 Vastu for home entrance west-facing door- An entrance is a significant place as it holds a separation between your house and the outer space. To better understand the business of access, you need to know the basics about the padas in Vastu. To divide your home into nine padas, divide the length of the house into two parts, i.e., north-west and southwest. Now between these two parts, divide the area into nine equal parts. According to the west-facing home Vastu, the entrance is suggested in the 3rd, 4th, and 5th Padas.
Entrance in these padas ensures the owner's prosperity and keeps any negative vibes away from the house.
Living Room Vastu for West Facing House
To design your living room facing the east, north or north-east is considered the best west-facing house Vastu. Though a north-west facing living room will also be good, try placing your heavy pieces of furniture in the west or southwest direction of the room.
Kitchen Vastu for West-facing Houses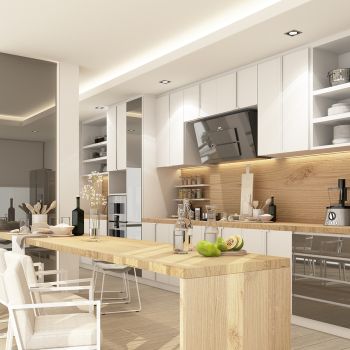 The kitchen is considered a personal and vital area of any home. According to Vastu, it also impacts the whole family's health, including the one cooking the food or using the kitchen more prominently. As per the rules of Kitchen Vastu for a west-facing house, it must be located in the southeast direction of the house, preferably. If this direction is occupied or not available for some reason, it is best to move it to the northwest direction. It is strictly suggested to avoid any other direction for the kitchen in a west-facing house.
Master Bedroom Vastu for the West-facing House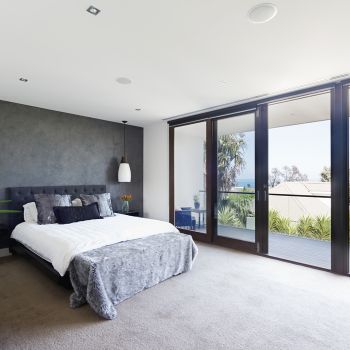 This bedroom belongs to the owner of the house (and their partner). As this room is essential and directly impacts the owner, the location of this room should never be compromised. The best Master bedroom Vastu for a west-facing house is the southwest corner. If the house has many floors, the topmost is the best for the master bedroom to seek the blessings of your ancestors, bag success in your career, and peace in life.
Kids Room Vastu for West-facing Houses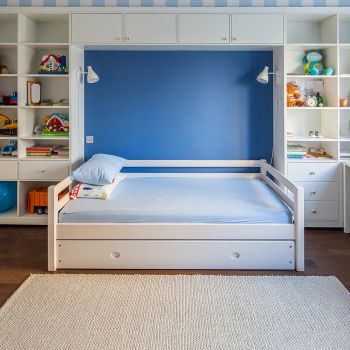 Just like the master bedroom, the kid's room holds a special place in any home. For the growth and betterment of the kids, the south, west, or north-west direction room is advisable in a west-facing house.
Pooja Room Vastu for the West-facing House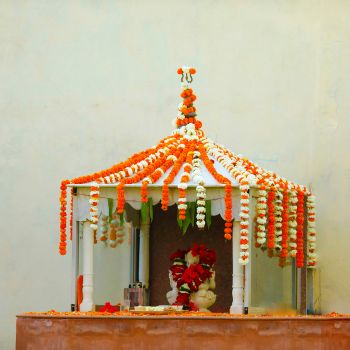 Pooja room is the most sacred and auspicious room. It maintains the positive energy of the home and generates peace and harmony among the family members. As advised in Vastu, the best direction for the pooja room is northeast. In case of unavailability of this direction, the east or the north is the second-best location. Few things must be kept in mind while making your pooja room. For example, the pooja room should never be made underneath the staircase or placed next to the wall of the toilet/bathroom.
Bathroom Vastu for the West-facing House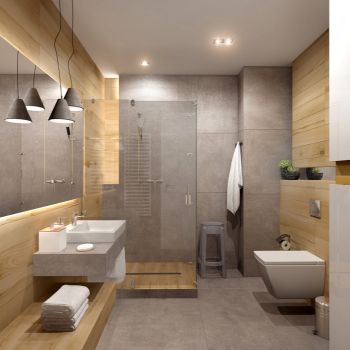 In Vastu the attached bathrooms are not ideal, but due to the shortage of space and resources nowadays, the Vastu gurus suggest few ideas for this placement too. In a west-facing house, the bathrooms can be made in the north-west, northeast, and southeast part of the house. Note that the direction suggests parts only, not the corners. Therefore, it is strongly advised to avoid using the intersections of these directions to make bathrooms. As per the Vastu indications, the bathrooms projected in the wrong directions create a considerable fuss in people's lives and lead to non-coping health issues.
Vastu For Borewell in West Facing House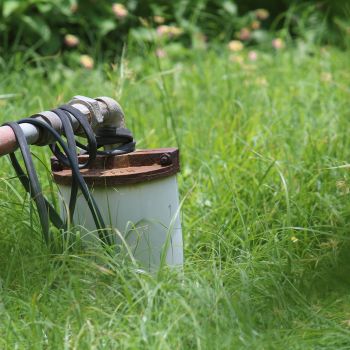 Vastu gurus advise keeping the position of borewell while creating a plan for a west-facing house. The ideal directions for borewell in a west-facing home are north-east, east, and north.
Staircase Vastu for West Facing House
Staircase Vastu for west facing houses is considered to be a part of the basic planning layout. So, let's learn few trending hinges for stairs in Vastu:
1) Internal staircase Vastu for the west-facing house- An internal staircase gives a unique look to the home; one needs to be very careful about projecting them in your space. In Vastu, the internal staircase is advised to be east to west or north to south. Any other direction may lead to degrading health of the family members and won't be beneficial.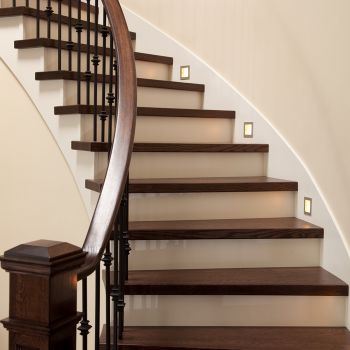 2) External staircase Vastu for the west-facing house- The Vastu for the external staircase also plays a vital role in a living space. An external staircase right before the entrance may cause imbalance. The appropriate direction for the external staircase is southwest in a west-facing house.
Vastu Plants for West-facing Houses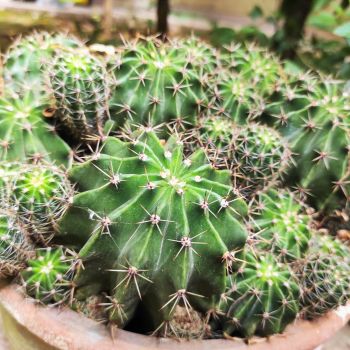 People often decorate their homes with unique designer items and plants are the best option. Vastu has a unique way of supporting it. In Vastu, each plant adds an exceptional value to not just the house but its members too. Some of the best Vastu plants for west-facing homes are Urn plant, zebra Plant, Norfolk Island Pine, Parlour palm, Ti plant, Jade plant, Lady's slipper orchids, Dumb cane, Corn plant, Hedgehog cactus, Tiger jaws, Chinese Hibiscus, Gold lace Cactus and Strawberry Begonia.
West Facing House Colour as Per Vastu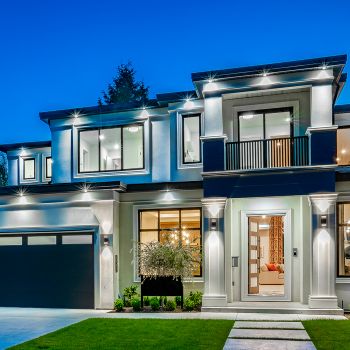 Most people tend to paint their houses as per their likes and dislikes, but do you know that the colours of walls play a role in your success and family peace? In Vastu, there are specific colours specified for different facing houses. For a west-facing home, Vastu, Blue and White colours are best to deflect the negativity and preserve peace among the family.
We came across various points that make a West facing home superior to a live-in, but as everything has its pros and cons, there are few disadvantages of living in a west-facing home.
West facing house disadvantages
Although it is already stated that every direction is considered to be auspicious in Vastu, compared to East-facing houses, others need more balance and adjustment of settings to create a perfect Vastu house projection.
The west-facing houses are generally hotter than others as they receive sunlight for a good amount of time during the day. The same reason is behind the damage caused to the west side facing doors and windows. These houses tend to be warm and require a lot of energy to balance the heat in summers.
Other than this, one should keep a few things like the bathroom, Kitchen, Bedrooms, Master bedroom, kid's room, pooja room, etc- the directions should be aligned the way it has been told in the article itself, and you will be able to design your dream home as a perfect west-facing house Vastu.
So, as we can see, west-facing houses can be auspicious as well. In fact, with a few tweaks, they have been believed to bring monetary gains to the owner. For more such Vastu and interior design tips, visit the NoBroker website now. To start your home search, click on the link below.
Your dream home is just a click away.
113 total views, 1 views today
Visits: 4912